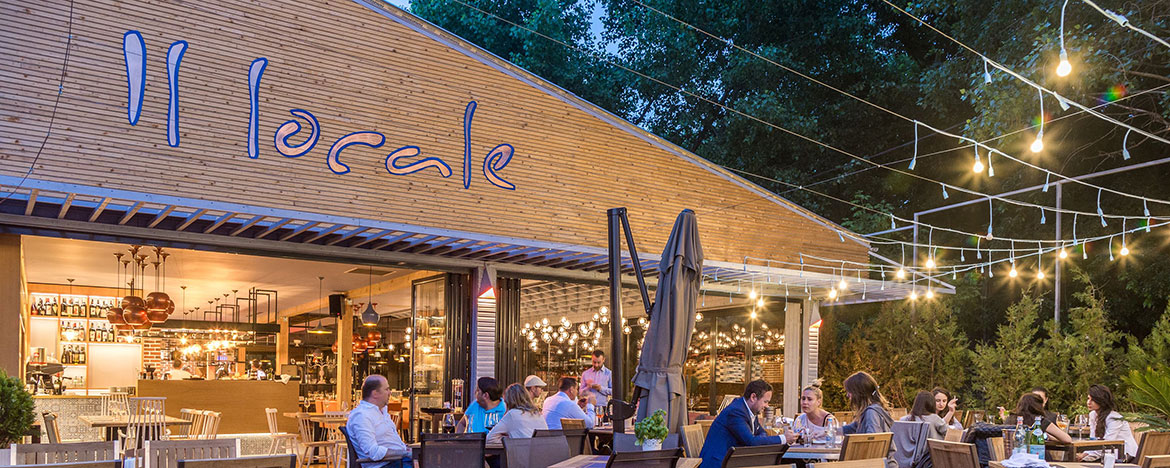 We are proud to announce the opening of Il Locale a trendy Italian restaurant in Bucharest.
Set in Herastrau Park, over viewing the Lake , with 100 sits inside and 85 sits on the terrace, welcomes you daily from 12:00 pm to 24: 30 am.
Enjoy a business lunch or an intimate dinner with Modern Italian menu` created by our Chef de Cuisine Alex Bignotti and His team, merging the Italian traditions with the modern cooking technique to give you a memorable dining experience.
Il Locale menu showcase an array of the finest Italian ingredients from the Chianina beef brought by us directly from Valdichiana Tuscany, to the Artisanal pasta from the Setaro Brothers Torre Annunziata Napoli, as well as the rare and amazing Thunnus Thynnus the king of the Tuna appreciated by a selected clientele and connoisseurs of fine food.
Come to enjoy with our friendly team at Il Locale!