About our chef de cuisine: Alex Bignotti
Our Milanese Chef Alex Bignottibegan his career at Corte Lombarda Restaurant, a one Michelin-starred restaurant in Italy, where he developed his passion in traditional Italian fine dining.
Chef Alex's accumulated experience in a variety of kitchens across Italy led him to work with some of the world's renowned chefs, such as Gordon Ramsey,three star michelin restaurant in London. Moving up the culinary ladder, Chef Alex worked at another one Michelin-starred restaurant, La Terrazza, Restaurant in Italy specializing in modern Italian fine dining, before setting his footprints on other continents.
Brought with him the finest gastronomic techniques and natural talent, Chef Alex introduced the authentic Italian fare to many different countries including India, The West Indies, Turkey, Maldives, and different parts of Asia. He was made Executive Chef of the Two One Two Bar & Grill, Mumbai, India where he led his team to win the Best New Italian Restaurant in Mumbai 2010 by Condé Nast Traveler, Best New Restaurant in India 2010 by CNN Asia, and Best New Italian Restaurant 2011 by Times Food Guide.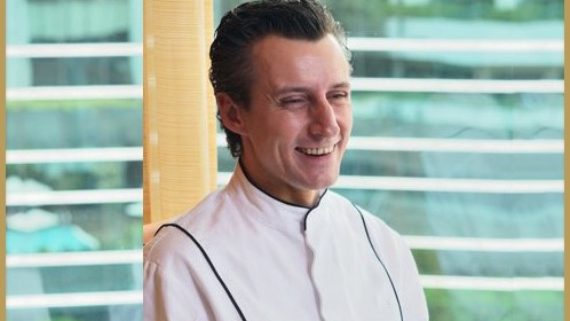 Chef Alex inherited the passion for cooking from his parents and decided to pursue a culinary career at an early age of 12. Chef Alex has honed his craft for more than 20 years at world-class Italian restaurants across the globe, leading him to new creations and promising new role at Il Locale.
Dedicated in delivering new gastronomic pleasure to guests, Chef Alex's cooking features novel combination of ingredients while paying homage to the very authentic way of food preparation. His exceptional creations tailored
for IL LOCALE include:
Il Crudo di Pesce,
Linguine con Astice,
Agnolotti al Tartufo,
Black Cod Glassato,
Costata di Manzo di Chianina,
Tortino Caldo al Cioccolato Valhrona,
and more...
which surprise guests with their aesthetic appeals and orchestrated flavours of different ingredients.